NEED HELP TO PROMOTE YOUR BUSINESS AT CHRISTMAS?
With our brilliant creative design team we can help...
HoHoHo… it's that time of the year once more. A time most of us look forward to a break, a few gifts, drinks and good food. It's coming up faster than you think with only a few weeks to go now; so if you haven't already thought about how you need to promote your business on the final run up to Christmas, you need to think about doing so now.
Need any help? We have a brilliant creative design team that can assist your promotional requirements, not to mention our full back up printing and delivery service. Often the simplest of ideas can have the most lasting impression.
Lasting impressions is what we are about at Phase - your success is our future!
Here is a small list of products we can offer to get your message across long into the New year…
· Wall calendars
· Desk calendars
· Note pads
· Christmas cards
· Gift tags
· Wall planners
· Crackers
Give us a call on 01773 764 288 to discuss how we can help. Christmas - its a great time of year.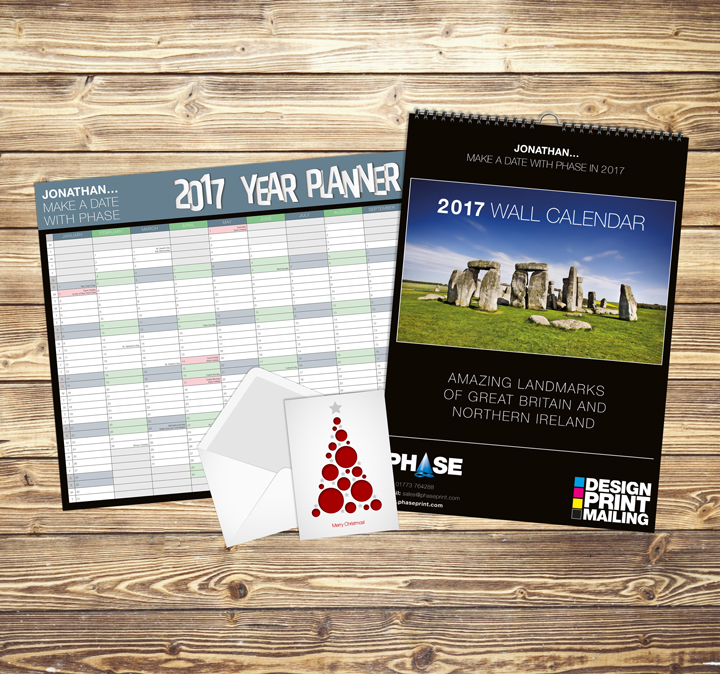 MORE NEWS