LONG MAY THE SUN SHINE... PHASE GO SOLAR
We have just completed an 8kW solar panel installation project to help future proof the business through our continued growth.
In today's society with ever increasing costs for energy, we have been busy implementing an energy policy that reduces energy use through updating older equipment to make them more efficient. This policy has also inspired a company-wide LED lighting regime which in turn led to the installation of the full solar panel system helping reduce the company's environmental impact still further.
Saving 3.6 tonnes of CO2 per year, the 8kW system is just another step on their environmental improvement program. With the demands hi tech equipment places on energy resources, particularly with our production team operating 15 hours a day, it's important we do all we can to reduce our impact on the environment. The new PV system will help protect ourselves from any volatility within the energy market whilst generating green clean energy over the next 30+ years.
The installation has been so successful in reducing energy costs we are now looking at extending the system further. It is estimated the system will have paid for itself within 5 years.
With accreditation to International standards such as environmental management (ISO 14001), FSC and PEFC, we are now proving to be one of the market leader's in minimising business impacts on the environment.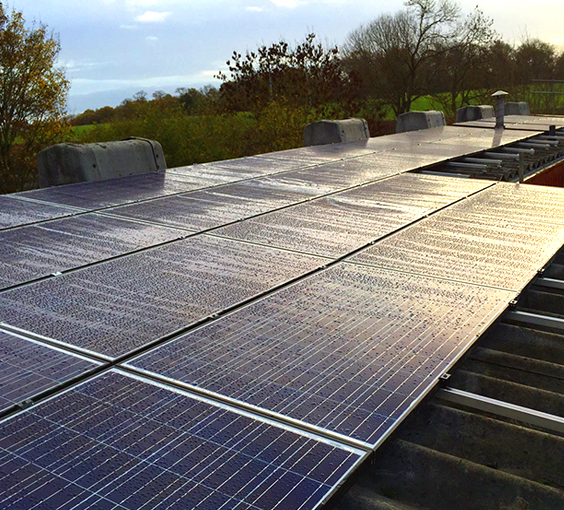 MORE NEWS