IF YOU'VE GOT THE NOTION WE'VE GOT THE MOTION!
Providing design and printed leaflets to businesses for 20 years, our objective is to assist companies gain growth through better market penetration, good quality design and faultless printing. Regardless of your need we have the answer.
Unsure of what your business needs or how to get the right message across that delivers impact; we can help. Designing leaflets (amongst many other things), is what we are good at. Our experienced customer service and design teams are available to discuss your requirements and provide the right solution that will get your company, product and/or service noticed.
From a simple leaflet to a full blown marketing or mailing campaign we have the depth of experience to deliver.
Need help getting your ideas down? Maybe you want to organise a multi-channel marketing campaign? Whatever the need we have the answer, just ask our customer service team about what our team of graphic designers can do for you. Whether it's artwork for a leaflet, e-shots, website creation, on-line digital brochures or full brochure design, we have the answers.
Folded leaflets… we do them all! There are many options and folding styles available to help make the impact you require. Folded leaflets are particularly useful to ensure they meet postage requirements in-order to keep mailing costs down. A folded leaflet can also be used to create more space for more products, particularly useful if you have a larger product range that requires promoting. Tear off perforated reply sections are also a consideration.
If it's mailing that you need we have a department that tackles the fulfilment side of things. If you're tired of licking envelopes we can help; we may even save you some money in the long run. One thing is for sure we will definitely make your leaflets have the impact you desire.
Whatever your need we have the answer:
• Leaflets
• Folded leaflets
• Die cut leaflets
• Mailed leaflets
• Design
• Print
• Marketing
and much much more…
Phase… we invest in the technology, to invest in you, so you stay abreast of market trends.
DESIGNING AND SUCCESSFULLY PROVIDING PRINT AND MAILING SOLUTIONS TO BUSINESSES FOR MANY YEARS.
Contact us today to see how our creative design department and cutting edge printers can help with your next marketing campaign.
We have created a mailer outlying the folded leaflets we produce. It explains the variety of folding options we offer and includes information on how to set up the artwork for print. Please fill in your details to request our folded leaflets mailer.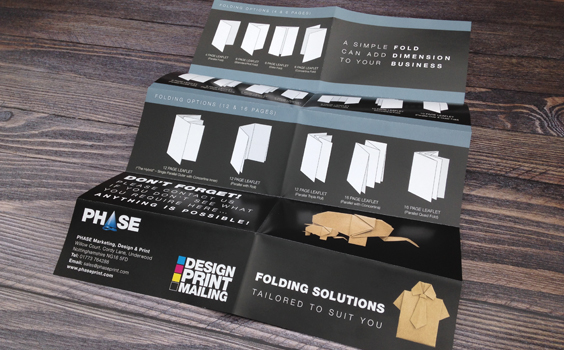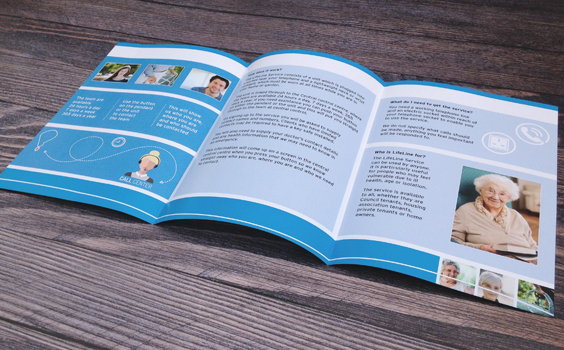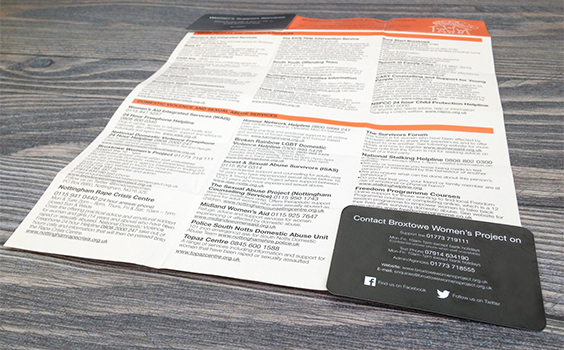 MORE NEWS