ARE YOU READY TO PROMOTE YOUR BUSINESS AT CHRISTMAS?
OUR CREATIVE TEAM CAN HELP YOU MAKE A MARK THIS CHRISTMAS…
Have you thought about how you need to promote your business on the run up to Christmas? If not, you should think about doing so now. Although it may still feel a long way off, Christmas will be here before you know it.
Let Phase help to take the stress out of marketing your business at Christmas. You can then relax and concentrate on the mince pies and sherry!
Have you considered using personalisation to maximise return on investment of your Christmas campaign? We have a brilliant creative design team that can assist with all of your promotional requirements. And with our excellent printing and mailing service we've got Christmas covered.
Here is just a small list of products we can offer to get your message across long into 2018…
· Wall calendars
· Desk calendars
· Note pads
· Christmas cards
· Gift tags
· Wall planners
· Crackers
Give us a call on 01773 764 288 to discuss how we can help.
WE'VE GOT CHRISTMAS COVERED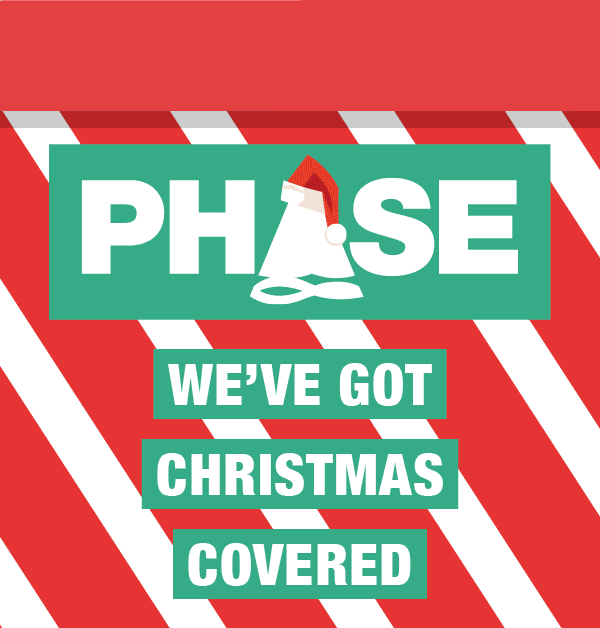 MORE NEWS