EY UP ME DUCK! PHASE SAY "HELLO" AT THE 2019 B2B MARKETING EXPO
On the 27th and 28th of March Phase exhibited at this years B2B Marketing Expo. David and Sarah from our sales department travelled down to London on the 26th with our delivery driver Alistair to set up our exhibition stand at the ExCel in London.
Our theme for the show was how, using the power of print, we can assist marketing departments. Our stand and the products we presented played on the idea of regional dialects and the different ways people say hello around the country – "Ey up me duck" – being the saying of choice in Nottinghamshire where Phase is based.
We got some great feedback from other exhibitors and it was great to meet so many other interesting and forward thinking companies.
For more information see the B2B Expo website.
Call 01773 764288 or email This email address is being protected from spambots. You need JavaScript enabled to view it. or This email address is being protected from spambots. You need JavaScript enabled to view it. if would like to find out how the power of print can help your business.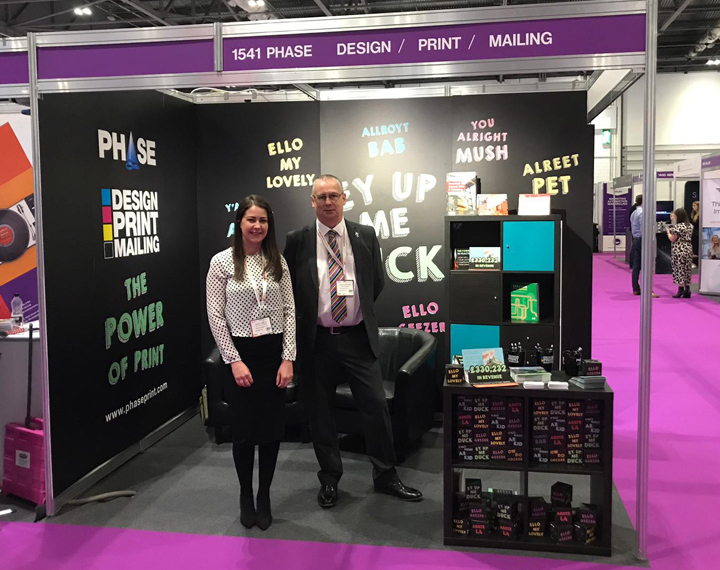 MORE NEWS