QR CODES ARE BACK
After somewhat of a lull, the 'Quick Response' code is making a comeback.
There's a huge opportunity for marketing, and more specifically, mail, to work in partnership with our smart devices to deliver connected experiences.
The misunderstanding that the printed letter or door drop is limited to being a static object destined for the recycling bin is simply incorrect. 
It's surprising that brands that invest in mail often fail to see the tracking and benefit of adding a digital response mechanism. That doesn't really make a lot of sense in 2020, when marketing and sales teams are under increasing pressure to holistically report on campaign performance in real-time.
So maybe, the addition of a QR code with print media can deliver the combination of creativity, engagement and measurement that they seek?
The QR code can be printed on virtually anything to drive digital actions, payments & experiences – connecting the real and digital world.
As smartphones with cameras become more intuits, the function and readability of QR codes has improved, now without even needing a separate app to read.
It's also worth noting, that according to Ofcom's Communications Market Report 2019, 79% of UK adults own a smartphone, so brands can deliver smarter, seamless engagement to the majority of the population. 
Some tech companies have redefined the QR code system too, moving away from the familiar square matrix design, and creating their own branded alternative to use in-app. Spotify Codes and Instagram's 'Nametags' are great examples of this trend. 
QR CODES HAVE BECOME MORE AFFORDABLE AND VERSATILE
QR codes, whether they're the standard matrix design or a branded alternative, are an affordable and highly versatile solution for companies and organisations looking to make their print communications more connected. QR code generator software is inexpensive and customised QR codes can be printed on virtually anything.
You can transform your letter, statement, door drop, brochure or catalogue easily, triggering a variety of activations; linking the recipient to your web page, video content, company app, interactive games and quizzes, a coupon, business document or immersive augmented reality experience. The possibilities are endless.
KEY BENEFITS OF QR CODES
• Drive awareness and brand engagement
• Provides seamless online/offline customer experience
• Inform and educate audiences
• Boost sales, donations and registrations
• Drive footfall into stores and events
• Enhanced tracking metrics and attribution
• Collect GDPR compliant first-party data
• Create unique value exchange
Many people still don't realise this, but social platform LinkedIn actually assign you your own QR code to direct people to your profile page and help you build your professional community.
These can be a nice addition to B2B mailings, presentations, email signatures, CVs, and if you're at a conference or networking event, people can just scan your QR code directly from the LinkedIn app to connect.
Information and figures taken from Royal Mail June 29th, 2020
For further information to see how we can benefit your company call our sales team on 01773 764288, or email This email address is being protected from spambots. You need JavaScript enabled to view it.
Thanks for reading this article, we look forward to hearing from you. Phase.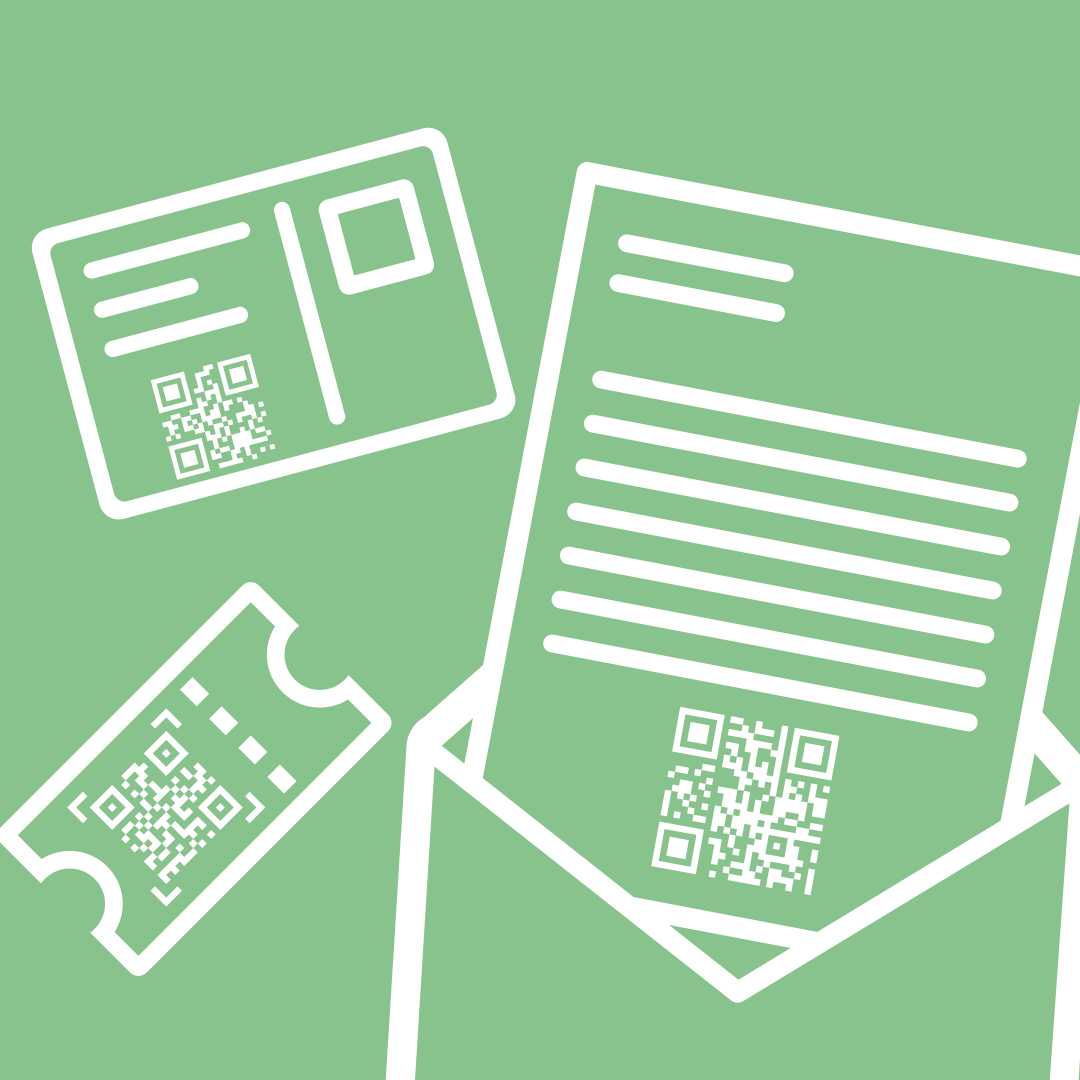 MORE NEWS