Driving traffic to your website has never been more important than it is today, 
Whilst websites rally for google places and that all important number 1 spot, through keyword searching or sponsorship there is another way to drive traffic to it.
The whole point of offline marketing is to drive traffic to your website through providing potential customers with company/product information and offer codes. These can be used to gain peoples buying traits through feedback software that logs and monitors these buying patterns. This in turn helps target those people with products specific to their needs or preference.
The growth of website traffic using offers and intensives within marketing channels has seen voucher codes play a key role in online strategies. By using a voucher code, you can monitor effectiveness of marketing channels and focus your strategy appropriately.
You as an advertiser can obtain the voucher codes that have been redeemed within the reporting interface of your promoting engine, most websites have a basic version built into their shopping carts, there are also more advance software packages. 
This voucher code tracking provides you with the ability to monitor how many codes have been redeemed and where customers are purchasing. This also enables you to see how effective the distribution of codes has been and which products were purchased.
If advertising is offered with an 'exclusive' code to a select publisher, voucher code tracking also allows you to effectively police the redemption of this code. If it is evident that a sale has been made by one publisher with another publisher's exclusive code, this sale can be declined, and the commission attributed to the correct publisher.
Voucher code tracking also allows you to monitor how much the redemption of the code has cost you. Your marketing team can track the sales associated with the sale and the discount that has been given by redeeming the voucher. 
In addition, you can see how much profit you have made on a sale where a voucher code has been redeemed. If the intention of offering money off codes was to increase basket values, the return on investment of the offer can be tracked.
So how can we help?
We can take your codes and print them onto a paper based environmentally-friendly cards or brochures. They can be a simple coded card that can include a tear-off strip or push-out card. We can mount cards onto letters for mailing or even mount voucher cards onto hanging cards or onto the cover of a booklets and distribute them for you. Whether it's a static code or variable code specific to an individual customer, we can tailor our process to accommodate.
By sending unique codes to individuals and monitoring the results, you can understand the most effective offers for your brand. Gaining an understanding of which codes work best with your customers and which are most cost effective, will allow for a successful voucher code strategy to be executed. This can also assist identifying which products fit which target audience demographic based on the information you choose to hold.
So regardless of requirement we cover it all.
Phase has been operating in the marketing industry for 26 years and you can trust us to help you get more from your marketing. We focus in offering our clients marketing campaigns such as Printed Marketing, Direct Mail, Partially Addressed Mail, Door Drops, Inserts and more. We take pleasure building long-term customer relationships, guiding you through the offline campaign process advising you on how to save money, get better results and improve your ROI. Trust us with your next campaign.
For further information to see how we can benefit your company call our sales team on 01773 764288, or email This email address is being protected from spambots. You need JavaScript enabled to view it. with #tipping as a reference.
Thanks for reading this article, we look forward to hearing from you Phase.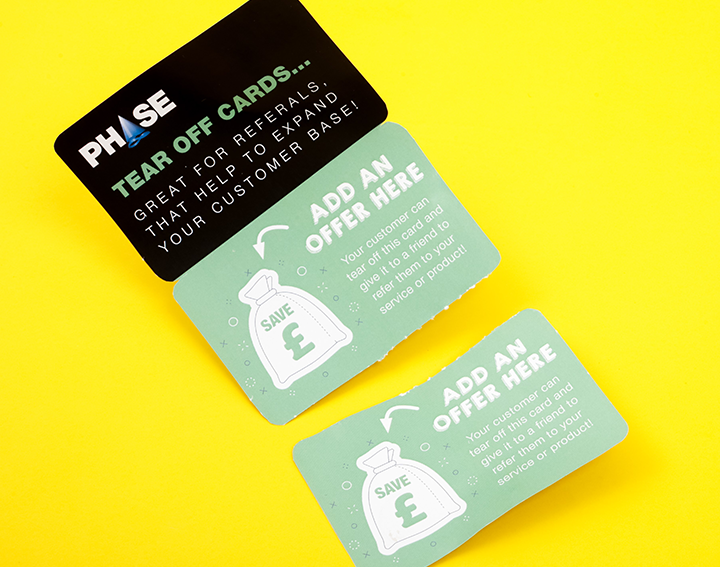 MORE NEWS